Sacramento to transform historic train station into eco-friendly mobility hub – Cities Today
2 min read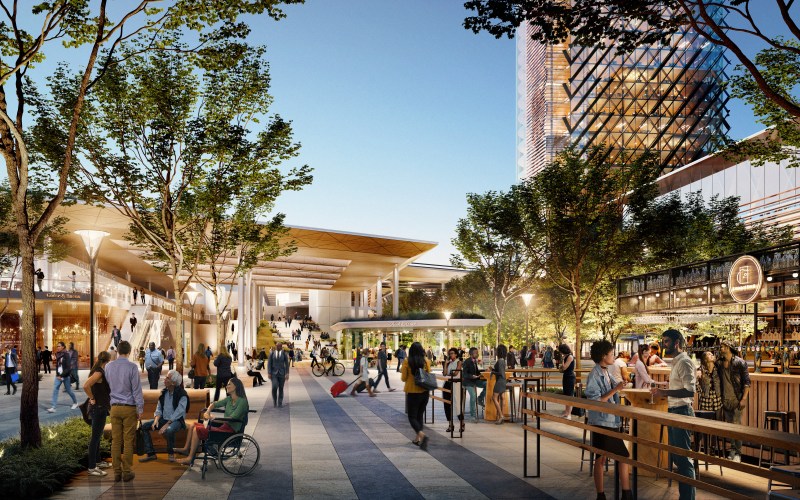 Sacramento city officials have given the go-ahead for the transformation of a historic train station into an environmentally friendly regional mobility hub that prioritises people over cars.
The Sacramento Valley Station Area plan aims to create "one of the most sustainable public places in the state",  and will turn the site into a 31-acre transportation hub that includes affordable housing, offices, restaurants and other amenities, as well as adding pedestrian plazas, a community garden, bike trails, a wastewater recycling plant and more.
"This is more than four years in the making," said Project Manager Greg Taylor.
"The plan positions Sacramento as a regional centre for sustainable transportation and a leader in sustainable design technologies, which will help combat climate change."
The scheme has already been granted a certification for environmental innovation – the Living Community Challenge Vision Plan, which provides a framework for master planning, design and construction and rewards plans that are socially just, culturally rich and ecologically restorative.
"Achieving this certification aligns our significant city and regional resource with the mayor and City Council's agenda on climate action," Taylor added.
"Sacramento is the first city in the world to achieve this recognition."
The City is actively seeking funding for the first phase of the project, the construction of a bus centre, which could begin in 2026.
Adding life
The project is designed to connect pedestrians and transit users to infill development areas within the city centre and provides a mix of uses including residential, hotel and offices.
All the buildings within the development will run on 100 percent renewable energy, and the new hub will provide civic open spaces for the public.
The plan is led by the city and global design firm Perkins&Will, in partnership with ARUP and Grimshaw Architects, EPS and AIM Consulting.
Community engagement was a priority throughout the design process with numerous public meetings involving over 50 stakeholder groups.
"The placement of market-rate and affordable housing, office space, hotel, community spaces, and amenities like restaurants, shops, pedestrian plazas and bike trails complement the convergence of trains, regional and local buses, light rail and micro-transportation offering at this regional multi-modal hub," said Geeti Silwal, a Principal and Urban Designer at Perkins&Will.
"The goal is to make the Sacramento Valley Station area more than just a point along a journey, but a destination of its own."
Image: Perkins&Will