Ensure security for oxygen transport to national capital, HC tells Centre
3 min read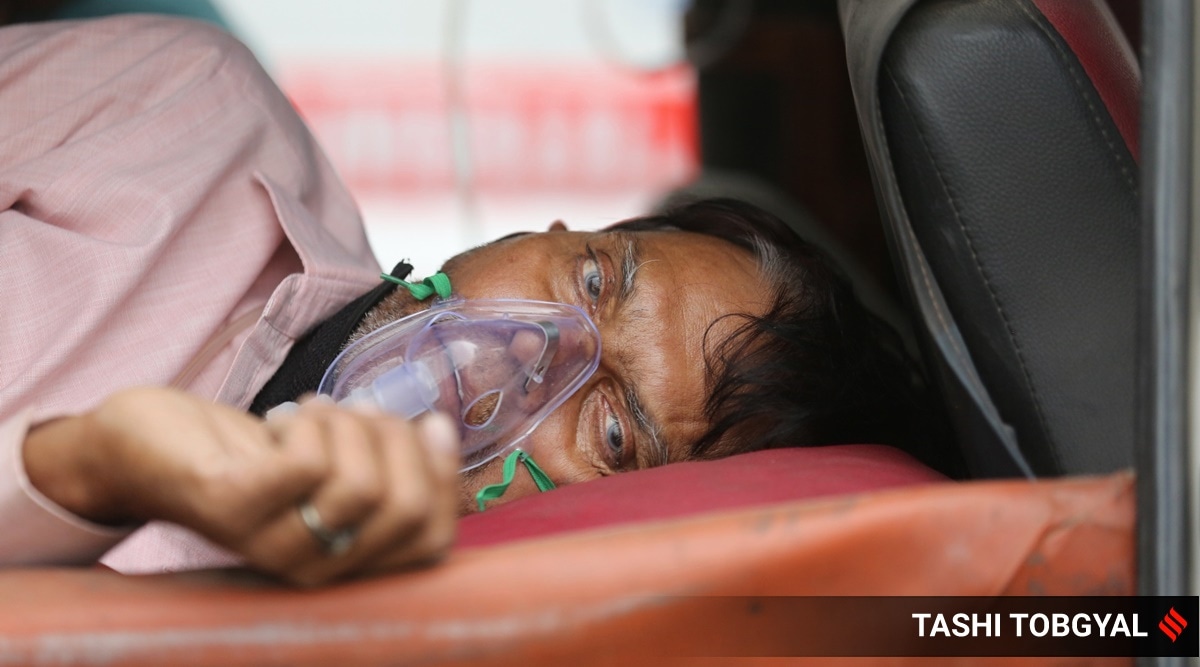 The Delhi High Court Thursday directed the Centre to ensure that security is provided for vehicles transporting oxygen to the national capital after it was told by the Delhi government that obstructions were created in Haryana's Panipat and Faridabad by local authorities.
During a marathon hearing of over four hours on the challenges being faced by Delhi in tackling the escalating Covid crisis, a division bench of Justices Vipin Sanghi and Rekha Palli ordered that a "special corridor be created for immediate transportation of the oxygen".
Addressing Solicitor General Tushar Mehta, who was representing the Centre, the court mentioned the Haryana Chief Minister and said: "Mr (Tushar) Mehra, Panipat is about two hours from Delhi. You should be able to get in the next couple of hours. You do not even have to wait for this order. Your one word to Mr (Manohar Lal) Khattar would do the job."
Earlier, Senior Advocate Rahul Mehra, representing the Delhi government, told the court that out of 140 metric tonnes of total oxygen allocation from Air Liquide, Panipat, the state could get only 80-82 MTs on April 21 and nothing on Thursday.
With several counsel informing the court about shortage of oxygen in hospitals, the court observed: "Practically all hospitals in Delhi are going to face this situation. We shudder to think what is going to be the situation tonight."
Oxygen cylinders stacked up at Yamuna Sports Complex, which has now been converted into isolation centre, in New Delhi on Wednesday.
On an application regarding the funding of medical treatment for construction workers, the court had said in an earlier order that funds available with Delhi's welfare board for construction workers under The Building And Other Construction Workers Act, 1996, can be utilised for providing food to daily wagers.
However, Shyel Trehan, who was representing National Campaign Committee for Central Legislation on Construction Labour, said the unions apprehend that the Rs 3,000 crore corpus will be wiped out by the board in this process.
"(But)…since it is before you, I don't think they would be doing that," she submitted. The court said: "We don't guarantee that and I don't think Mr (Rahul) Mehra will guarantee that. As it stands, we all know this country is being run by God."
On shortage of beds in Delhi, the court said: "We expect that the Central Government will look into the requirement of Covid-19 beds and work to enhance availability of such beds in central government hospitals and facilities".
The Centre earlier told the court that it has dedicated more than 4,159 beds for Covid patients in hospitals under its control in Delhi. However, the Delhi government submitted that the number also includes isolation beds. It sought at least 7,000 beds for Covid patients in Centre-run hospitals.
At one point, Justice Sanghi observed: "It is a four-fold increase (in cases). People are not getting beds. Forget about the ordinary man on the road, even if I were to ask for a bed, I would not get it easily."